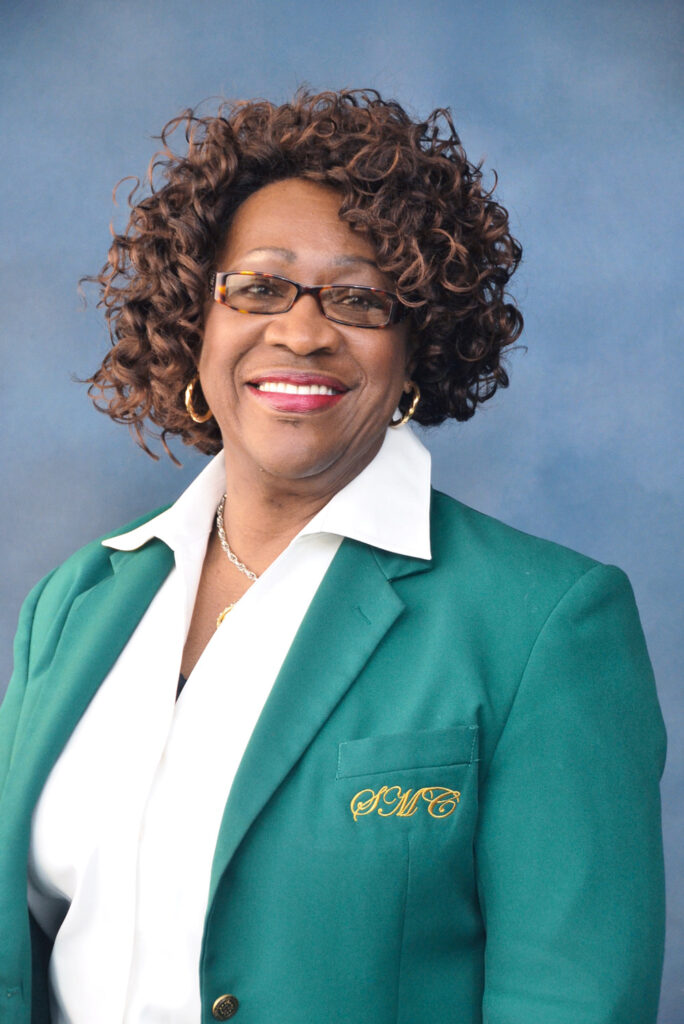 Mrs Verlean Watson-Swift,
Chief Operating Officer
As an African-American woman in the Funeral Business, Verlean Swift has more than thirty years' experience. She has found that possibilities are unlimited in achieving new heights, in breaking new ground and forming new foundations. Her time in Funeral Service has proven to be a time for reaching long dreamed goals and realizations that she never thought possible.
Each year that she has served, she has seen the necessity to serve in order to become greater in service. Each year that she gives of herself, she receives more to give. Each year that she has made a difference, she knew that the difference was fueled by the desire to do more. She has learned through the years that giving is an unending process. When you give of yourself, and you offer your gift in the service of others, God rewards your efforts, multiplies your blessings, and fortifies you with strength to do more.
Verlean is a native of the state of Mississippi. After attending Tennessee State University, she moved to the Chicago area, and studied at Roosevelt University. Having lived in Chicago and the south suburbs for nearly 50 years, she is a wife and mother of three children, and grandmother of three grandchildren
As COO of Southwest Memorial Chapels, Verlean realizes that her steps are ordered by God and with the direction of the Holy Spirit, the task to guide and serve more will be met.
When asked how she has arrived at the position she is in today, she says, "It was through serving that I came to be where I am now."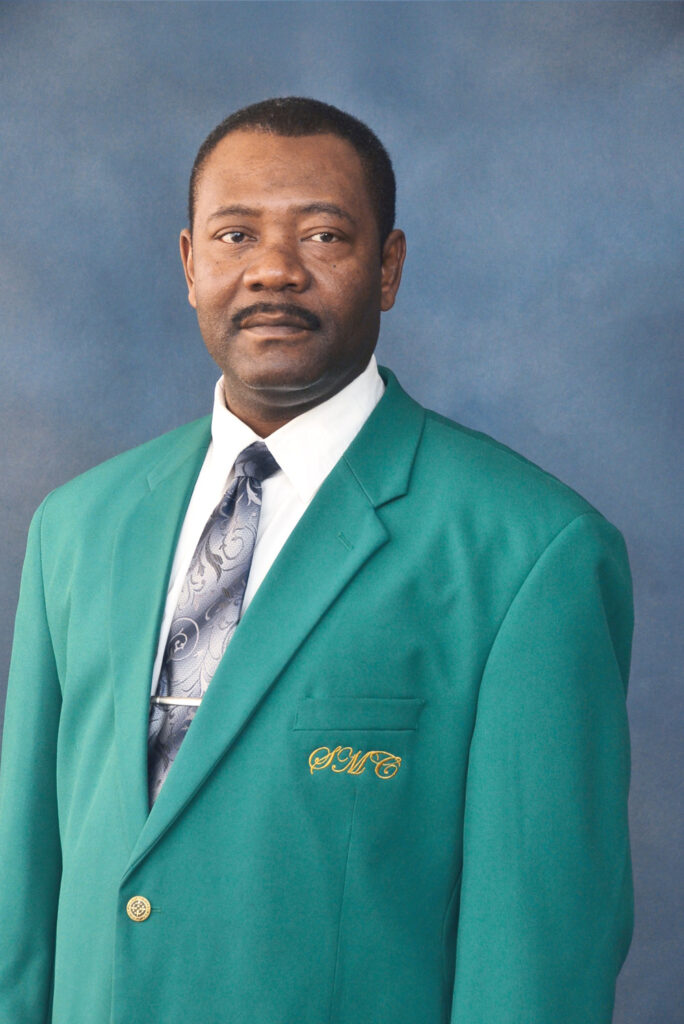 David Simmons,
Licensed Funeral Director & Embalmer
David J. Simmons is a licensed Funeral Director and Embalmer in Illinois and Mississippi. He has worked in Funeral Service for 29 years. His career in Funeral Service started with Dillion Funeral Home in Indianola Mississippi as a funeral director in 1988.
After 11 years with Dillion, he enrolled in East Mississippi Community College where he attained an Associate of Applied Science degree in Funeral service Technology. Once he completed college, he returned home to work for Byas Funeral Home, Inc. Here he was assistant Manager for three locations: Byas Funeral Home in Cleveland, MS, Shelby, MS, and Ruleville, MS.
After leaving Mississippi, Mr. Simmons gained employment with Taylor Funeral Home, LTD. At Taylor, he was second shift manager for 15 years. He has been registered with The International Conference of Funeral Service since 1999.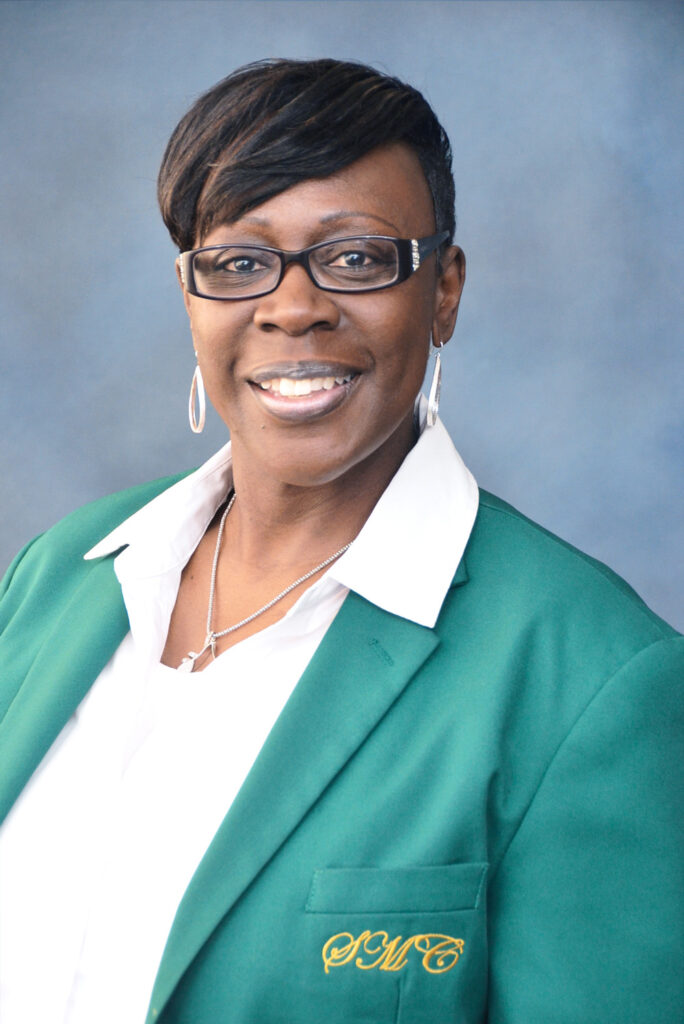 Tamike Mason,
Chief Executive Officer
Tamika M. Mason is a native of Chicago. She was raised on the south side where she attended Marcus Garvey Elementary School and William J. Bogan High School. After graduating from high school she attended Jackson State University, where she majored in Special Education, Marketing and Sales.
In 1990, after college, Tamika went on to teach Special Education but realized that her passion was elsewhere. She then began her Healthcare journey. Tamika has worked for several Fortune 500 companies as a Sales and Marketing representative, receiving numerous awards and certifications. After 17 years in Healthcare, in February 2013 she left corporate America as a Business Development Director to begin a new career in the Funeral Industry alongside her mother. Currently, she serves as Chief Executive Officer for Southwest Memorial chapels Funeral Home.
Tamika has been married for 16 years; both she and her husband are Licensed and Ordained ministers and love ministering to God's people. They have one adult daughter.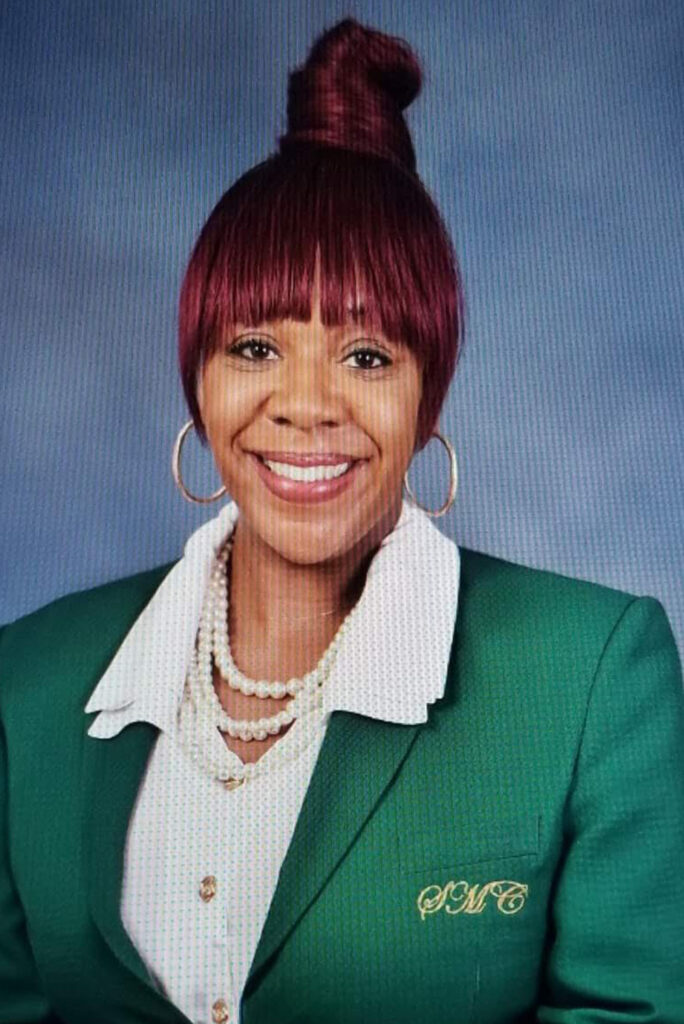 Tyra Watson,
Licensed Funeral Director & Embalmer Intern,
Certified Crematory Operator,
Licensed Life Agent 
Tyra Watson is a US Navy veteran and healthcare professional with more than 20 years of experience. She worked diligently with numerous opportunities, among them traveling to different cities as a clinician and educator in various areas of medicine. In her journey she became a strong healthcare advocate, and facilitator in Health Sciences as a faculty member in post-secondary institutions. Tyra currently has a platform teaching CPR and First Aid for Healthcare providers and laypersons through American Heart Association. She also, oversees our insurance and aftercare department taking additional time to assist families, while nearing the completion of her mortuary Science degree.
All along her mother, Verlean, has been serving families in the Chicagoland area in the funeral business. Verlean extended an invitation to Tyra's sister, Tamika, and Tyra to join her. Tyra accepted her invitation and moved back to Chicago in 2014. "I started the process to acquire a funeral director's license to pay homage to my mom, but I've come to discover I was created for this. My background was to prime me and provided a framework for this journey.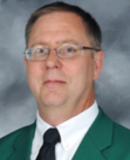 Bryan Wilson,
Funeral Assistant, Cultural Community Consultant 
Bryan Wilson grew up in Northern Illinois, and has lived in the Chicago area for over thirty years. After obtaining a degree in languages at North Central College, he continued his education to become a bilingual teacher at Northeastern Illinois University. He has worked as a teacher for more than 12 years, stopping to be the stay at home parent for his two children. After several years, and as he considered re-entering the work world, he remembered times when he has drawn inspiration from funeral professionals, and sought this as a new career.
Bryan studied and graduated from the Mortuary Science program Malcolm X College, and became an intern at Southwest Memorial Chapels. He is fluent in Spanish, and utilizes this in his position at Southwest, helping Latino families whenever needed.
Bryan resides in Chicago with his wife Mayra, and their two children. He is a longtime musician, and serves as a pianist in the church he and his family attend.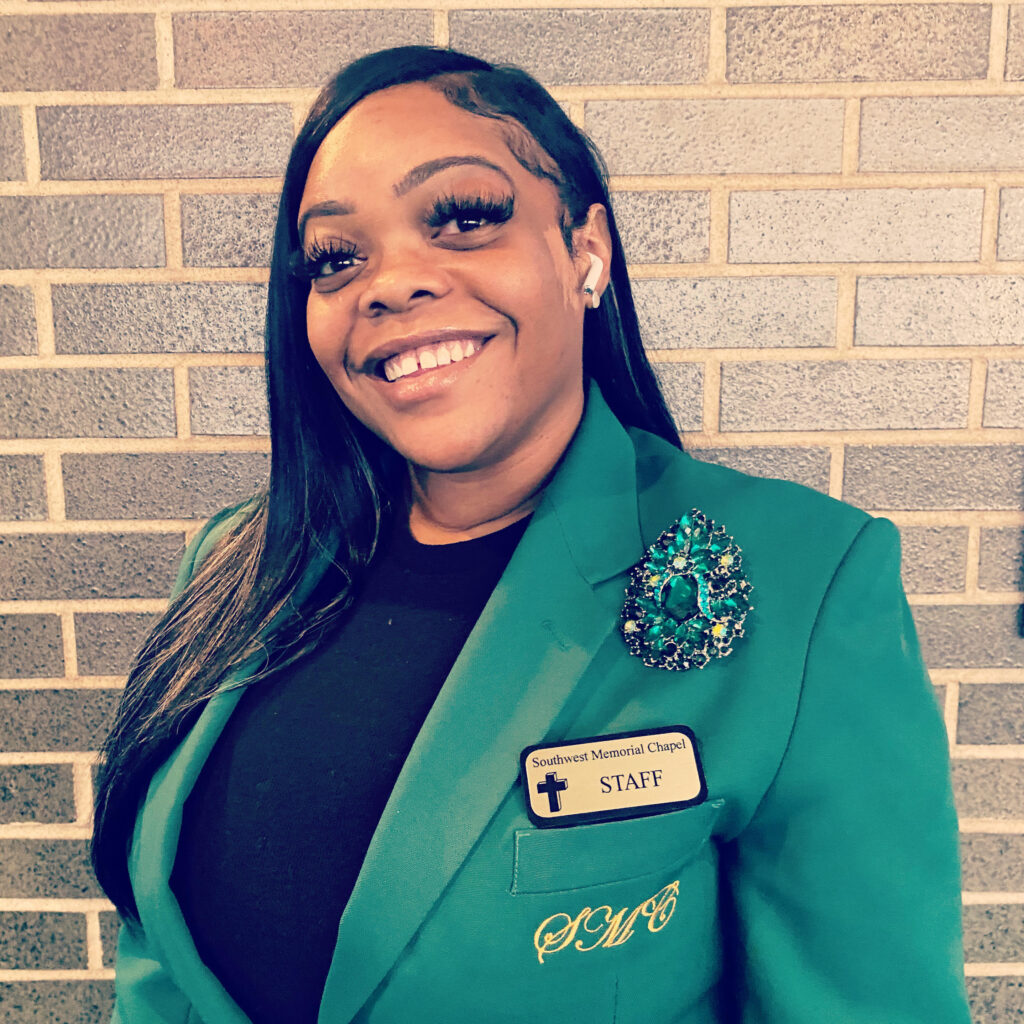 Ashley Booker,
Administrative/Funeral Director Assistant
Ashley Booker Grew up in Chicago IL in Chatham. Where she graduated from Miles University, Where she Graduated with her Bachelors in Communication. Ashley has been in Hospitality for over 15 years. Her specialty is working with elderly people and the main goal is to keep them comfortable and feel as loved as possible. She has two daughters, Brooke and Kameryn who are her biggest gift in life. She utilizes her communication and comfort skill with the families here at Southwest. Making sure they are satisfied and to take the stress off of them. Ashley resides in Lynwood IL outside of Chicago with her two daughters.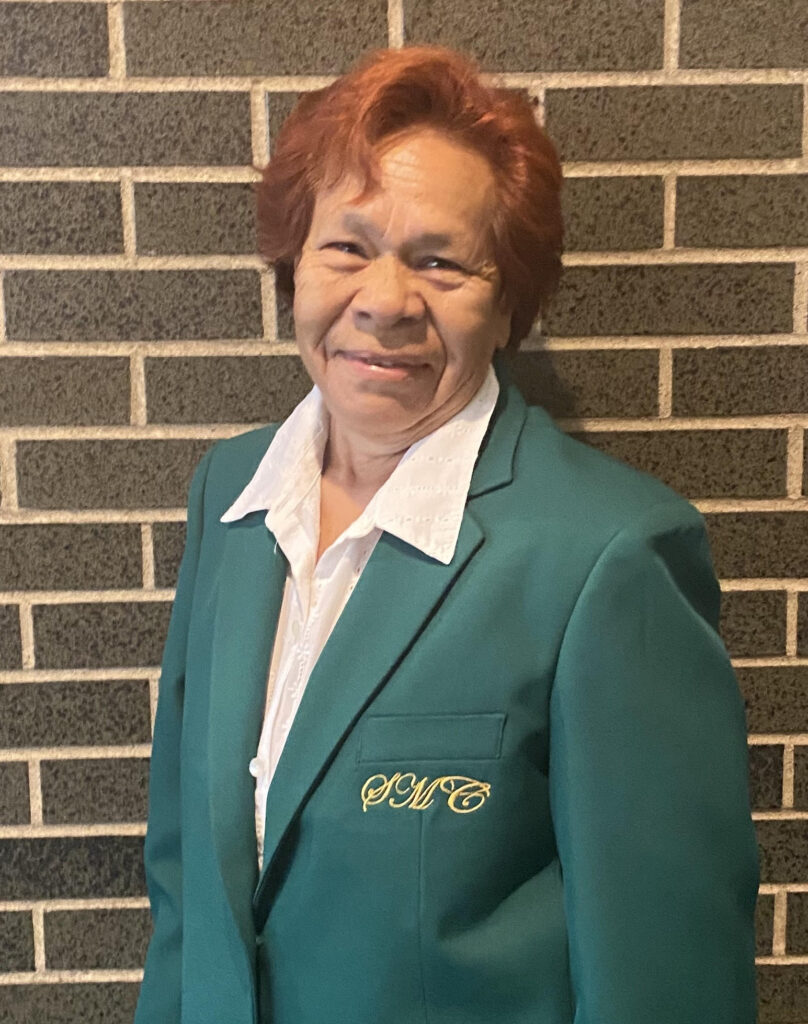 Leticia Cardona,
Consultantes Familiares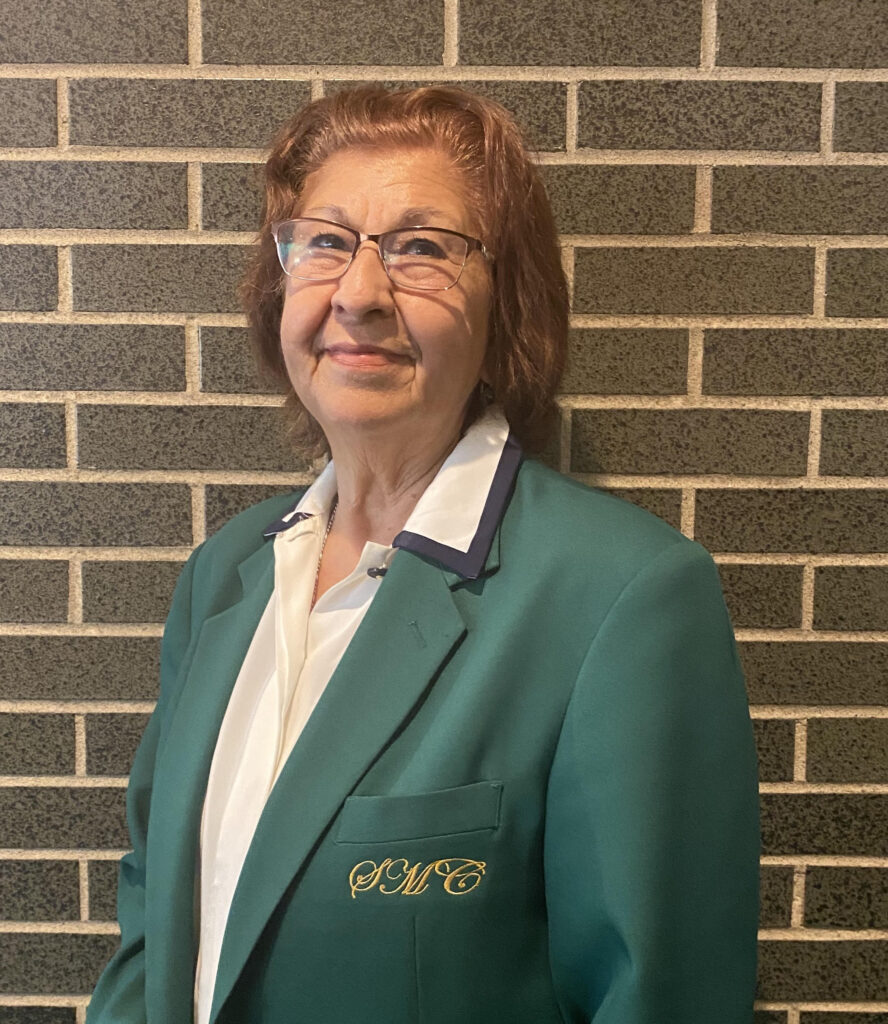 Pura Sánchez,
Consultantes Familiares
El personal de la Southwest Memorial Chapels esta disponible para servirle durante su tiempo de pérdida y aliento. Trabajaremos con su familia como si fuera nuestra.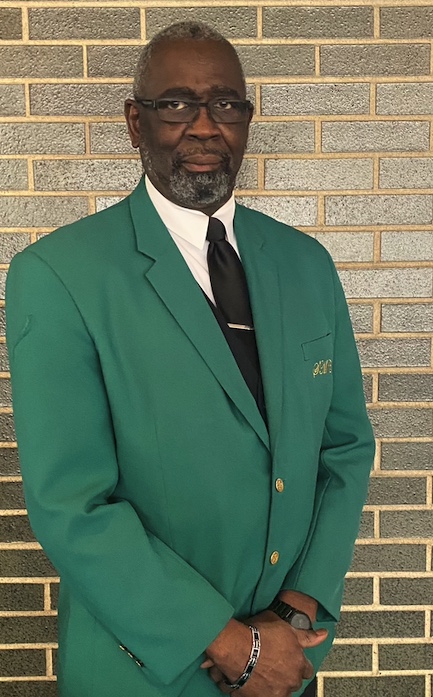 William Marshall. Blessed to have been employed by the city of Chicago for 27 years as a firefighter serving the citizens. Now having the pleasure to work for the Ms. Swift, who has shown me that she cares for peoples help me to continue my service only in a difference capacity helping to other.
William Marshal,
Funeral Director Assistant